Well, absolutely nothing—if you own it. In this Part 3 blog, Arnold Consulting will take a look at how to accomplish creating your cloud in a secure way. Yes, it is going to cost some money, but this is a worthwhile project, and nobody cares more about your data than you.
This article is written for the small to medium sized business owner that wants to regain control of their files and data—not rely on Google sharing. So, let's teach you how to share it securely with clients and friends.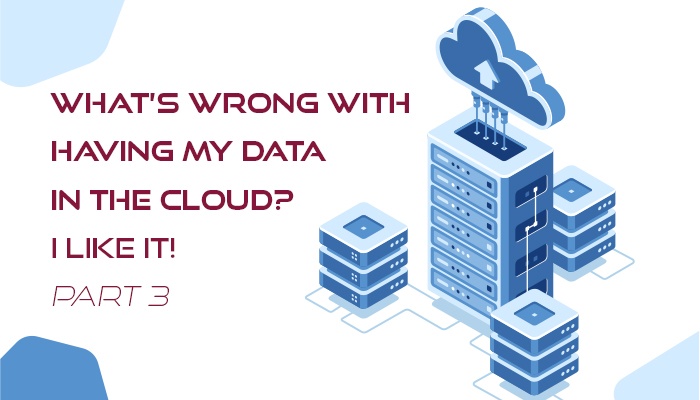 The Why:
Public cloud infrastructures are increasingly under attack from hacking groups, and the internet is becoming more centralized, concentrating information in one place and making it easier for hacking groups to target data.
When networks were more decentralized, it was difficult to target a particular network, and more effort is put into the hack.
Now, it make sense for companies and individuals to start pulling data back from these providers—making their own network solution to access and share data securely across the internet. We will outline the steps to provide your own private cloud solution and enhanced network security to secure the internal LAN, equipment, and the internet of things, IOT.
Build out Steps – Enhancement of Internet Security
SOHO Verses Enterprise Class Equipment:
The first step is the purchase of a professional grade firewall. Arnold Consulting likes to use the Fortinet firewall appliances. They have awesome tech support 24/7. I know you're thinking—I don't need that, I will just go out and get that other router, and that will work just as well.
The support on the SOHO appliance router, Small Office/Home Office is generally not the best and warranty will run out on you after a year, and then there's the trouble shooting. When you are trying to make a feature work, and you know it should work, when you call, if you are that lucky to get a tech support number. The call is sent to a first level tech that rarely knows anything about what you are trying to do.
There is another class of products called Enterprise Class. These are the products use by businesses and the support and product quality are light years beyond SOHO equipment. For example, the average firewall I install is in about $1,300.00 range. This is expensive, but when you consider the longevity of the product which is about 7 years of service. That works out to be about $185 per year and per day is about .50 cents.
This is hardware as a service. So, in this Fortinet, there is a proprietary software that is harden off against internet attack. This appliance has 24/7 technical support that is paid for service. The service runs about $400.00 a year, and per day is $1.09. The fee, is not just tech support, but a rich feature set that comes embedded in the OS that helps keep your network secure. If you think about it on a daily basis $185.00 per year cost of hardware plus $400.00 in support that works out to about a $1.59 a day for network security.
Arnold Consulting has standardized on Fortinet. What you pay in this firewall compared to what you get is a great deal. We have looked at many fire wall solutions over the years and Fortinet continues to stand out as the best one around.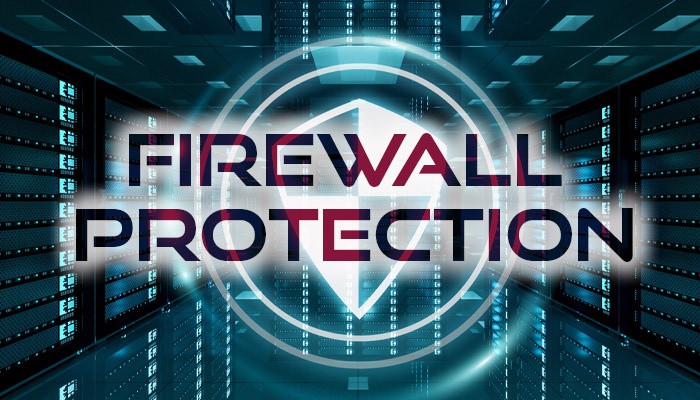 Build out—Secure File Sharing Private Cloud
Synology NAS:
Synology is another one of my favorite enterprise products. One of the things Synology makes are NAS's, Network Attached Storage Devices. With an NAS, you can add many hard drives and dramatically increase storage. These NAS's also have a harden off operating system and a myriad of applications you can use to do different jobs like a mail server, file storage, video server, etc.
We are interested in "Google like" file sharing. In order to do file sharing, the way we want to, you normally need a static IP address. However, Synology uses DDNS. DDNS stands for Dynamic Domain Name Service meaning that Synology will monitor your address for changes, and when it detects a change, it will change the link reference automatically to your new Public IP address. You don't need a Static IP from your ISP and incur any extra cost.
The cost on the NAS is roughly $700.00 plus hard drives add on another $250.00. The daily cost is $2.60, and this is a one-time cost. After the first year, this cost is done.
Windows10 Computer: Repository for Files—Last Phase Build out:
The Windows10 computer will act as a repository for the files downloaded from the Google cloud and as a link to the NAS, in essence a file server, but without the expensive file server software. Windows10 does have the capability to share files with other windows computers, but it is limited in the number of concurrent connections made at a given time. So, the Windows 10 computer acting as a file server, the files are copied to the NAS from Windows using windows file sharing.
Windows10 will be backed up both on site and a disaster recovery copy off site, and antivirus software with the maximum template enforced by managed policy. The Estimated cost on the Windows10 Pro is about $1300.00 – daily cost is $3.56 per day, and after the first year that cost goes away. So, to be your own cloud provider the daily cost is about $7.84 per day, and then in year 2 the cost is a $1.59 because of the firewall expense and taking that expense out for 7 years—the life of the appliance.
I am putting this cost of cloud ownership in daily terms because people only see the outlay of cash, and don't really make the connection of how in expensive it is. It is really very easy to put the files back under your full ownership and your control again. Did we include everything in this article—No.
This was not a deep dive into the technical nitty gritty, but rather a 30,000 foot view of how possible it is.
Over the last few years, I have begun to notice a concerning lack of IT knowledge among my younger colleagues. They work for companies that push them to pursue certifications in cloud tech, and they are losing the knowledge of networking, and how it really works—how to do it.
I understand why people use cloud technologies; the providers make it easy, but I think we have shown it is just as easy for you to do it as well. Pulling back the veil, and showing you, the small business owner, how you can do it. You might be thinking what happens when it breaks. I can tell you, in all the years of doing this we rarely have an issue when something just breaks, and if it does call us—we will help you and your business. I have had Synology NAS'S running 6 years 24/7, and no issues to report. Synology makes a very robust product designed to last.
Additionally, there is a tax incentive. If you are buying this for your business, you can write this all off on your taxes because this is a computer expense for your business 100%, at least for this year!