Computer failure is an awful thing to happen. Without a good backup, you lose important documents, pictures, and most important of all, the OS of the computer. It will take you hours, if not days, to put everything back together again, the way it was.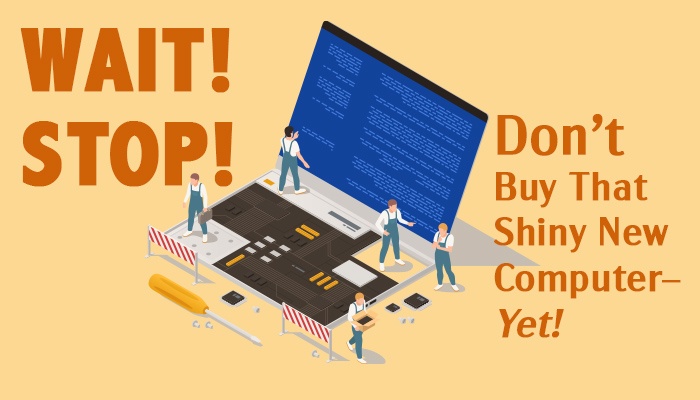 If you have been following my writing posts, I am an advocate of making sure equipment and programs are always current, and not using computer hardware past its rated life—which is normally 4 to 6 years. However, we are exploring undiscovered country, there are a few environmental factors that make refurbished computers a definite viable choice for the short term.
Pandemic – Number 1:
There is a shortage of everything computer. The price of computers is easily 15 – 20 percent more than they should be. It's not just computers. Printers, toner, computer hard drives—anything electronic and having a supply chain associated with it. This is where a refurbished computer starts to make a little sense.
Manufactures put computers together at a price point. I wrote an article about this: From Barely Functioning to Screaming Meanie – Don't Give up on Your Computer! You might want to read this before you go on with the rest of this article, but please come back and continue! There is great stuff here too.
If you can find a computer where there is room to retrofit, at this point in time, this makes sense. The parts to properly retro fit will be less expensive than a new computer that manufactures are charging a premium for.
Now, usually I would say do this at your peril, but with manufactures having extended lead times for delivery on new systems—it does make sense.
If you found a refurbished system, that has room for upgrade, you absolutely have to make sure you back this system up in such a way that it is recoverable.
Everything has a life expectancy, and I make sure that if I use these systems, they are backed up using a file imaging process. The file image is tested every so often, not only on my systems, but also on my customers systems as well.
If there is a restore problem, I want to know about an issue before there is one. Does your current backup vendor do that for you?
Windows 11 – Number 2 – Refurbished Starts to Make Sense:
Microsoft brought windows 11 out in October, and essentially, Windows 11 is a brand new OS with brand new OS issues. Remember, when Windows 10 was put into service, and one of the updates wiped out the Documents folder, and for those who did not backup their data – lost it in more than one way.
Well, Windows 11, it's a new OS, and it really takes time to work on a new OS to make it stable and to iron out the wrinkles. I think Windows 10 is pretty good for my business, and what I use it for. However, when it first came out, I strongly advised my customers not to go to it for a few years – until Microsoft can work out the wrinkles.
Why be an unknowing tester for Microsoft? Wouldn't it be better to use something you know works, and then when Windows 10 is not supported in 2025 make the switch to Windows 11? To me, that makes the most sense especially when you have a production workstation and cannot afford to be down for a long period of time.
So, many systems, by the time I get them, may have about 2 to 4 years' worth of life, and I will look at the motherboard spec and figure out what the manufacturer could have put in it to make it better, and do it.
For example, I got an old Core i3 Dell OptiPlex 8030, and I looked at the spec, and it was way under powered. I put in a (New) Core i5, replaced the RAM with (New) 8 Gig RAM, a (New)500 SSD drive, and a (New) power supply—the original was dead.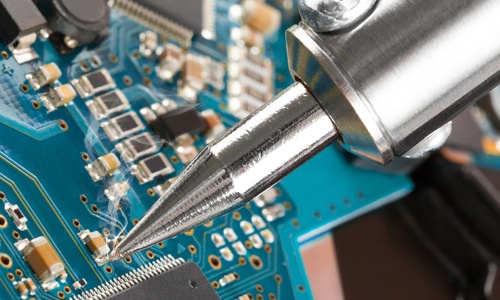 The outside of the case may say Ford Festiva, but under the hood it's a Mustang for a fraction of the price. The only original part left is the motherboard, and I believe it has a lot of time on it—they rarely go bad.
I have been advising my clients not to buy a new system, if possible. However, instead look into a refurbished system, which is a lot less money. Right now, wait for the supply chain issues to get sorted, and wait for Microsoft to work out the bugs in their new operating system.
Use a piece of hardware that is older and runs a vetted Windows OS, and absolutely invest in a backup service that does software imaging and does testing.
Arnold Consulting has several refurbished systems in stock, and we may have one that will work for your company. Call us and let's see what we can do!
Sincerely,
Rick Arnold – Arnold Consulting