Prologue:
My wife and I are hooked on this show called Alone. Trained survival experts go out and test their skills to see how long they can last in harsh environments, and the last person standing wins a sizable sum of money.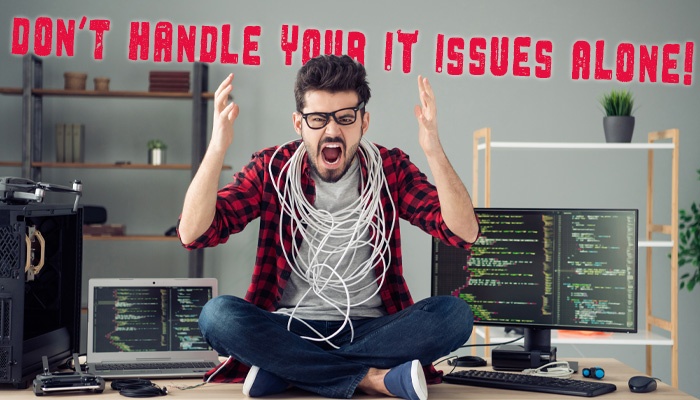 As I was watching the show one night, I thought, "small business owners are a lot like these guys. Business owners are, of course, not out skinning rabbits for dinner, but they have the mindset of, 'I have to do it myself to save money.'"
Over the years, I have had my clients try to handle IT issues alone, and it ends up costing them way more time and money then it really needed to. So, think about these two questions before you start to handle a thorny issue.
What is your billing rate per hour?
Are you an expert in the issue you are trying to solve?
If my customer had called me first, I would have saved them a lot time, and remember—time is money. Just because you think you are taking care of an internal issue does not mean there is no cost. I have a couple examples of actual issues from my customers.
Customer example 1 from the Arnold Consulting archives:
Internal billing rate $180.00
Issue: new website coding problem
Customer spent 9 hours with vendor trying to fix the problem
In depth look at the issue:
My customer was having some update work done on their website by a third-party web developer. During the update there was an issue where some website code was not working as intended. They spent three days working with the web developer trying to figure out what the issue was. The developers were not being super helpful in solving the problem, and this issue was severely impacting ordering surveys on the website—severely hampering business operations.
Out of frustration, the office manager finally called Arnold Consulting. I talked to her for about 15 minutes asking questions about the nature of the work and what they were trying to do, and I felt like I understood enough to give the web developers a call and ask them some more questions. I was on the phone with them for about an hour.

It turns out there was a setting on Go Daddy's site that needed to be deselected. The web developers could have done the exact same thing I did because they had full permission to use the site (like I did). All told, it took me two hours to fix the issue once I knew about it. My going rate at that time was $80.00 per hour.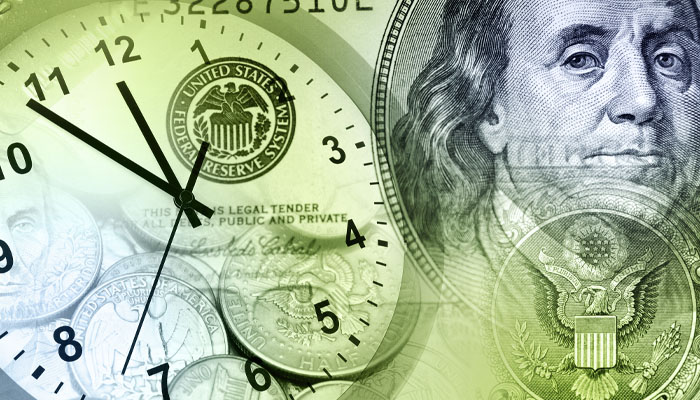 My customer spent $180.00 multiplied by approximately nine hours comes to $1620.00 in time they will never get back. The cost for me to fix the issue was my billing rate at $80.00, at the time, multiplied by two hours $160.00. So, all totaled it cost them $1800.00, their internal rate plus mine, to fix, instead of just my billing rate of $160.00. So, in calculating this—it cost my customer just over 11 times the cost to try to fix the problem on their own.

Customer example 2 from Arnold Consulting itself:
One more example, this time from Arnold Consulting. I had an issue with an online purchase. Like many of you, I purchase from prominent online retailers.
Microsoft Windows Server 2019 price issue—purchased at $133.00 from reseller at online vendor
Reseller shipped wrong product
Reseller would not ship correct product due to a pricing mistake
Online vendor honored the $133.00
Money saved roughly $500.00 time spent 3 hours @$110.00 per hour
I was buying components for an upcoming job, and I needed Microsoft Windows 2019 Server. While shopping online at my vendor's website, I found it for a really good price, and I bought it. What the reseller sent me was the CAL's, Connection Access Licenses that are used in conjunction with the product. I needed those as well, but it was not what was clearly being offered by the reseller at the online retailer's site.

The reseller made a warehouse mistake, and pulled the wrong product off the shelf. I contacted the online vendor and explained the mistake, and they in turn contacted the reseller. All I wanted was an exchange for the correct product.
Here is the interaction from the online vendor and reseller:
On Line Vendor: "My name is Matthew XXXXXX from Customer Service. The customer is requesting the correct product be sent to him, which you state you don't have, but are advertising under item # XXXXXXX. If you can ship the product out to them they would be fine with that as a resolution. Thank you."
Interaction from Reseller: Hello Richard, we understand that you want to have the correct product for price you have already paid but unfortunately, we are not able to ship the correct Microsoft Windows Server 2019. We don't carry it in our inventory and due to a glitch in the inventory system our product has been linked to this listing but we are not supplying the product.

We apologize for the inconvenience and please use the attached prepaid return shipping label to send the product back to our Return Center for a full refund. Please pack the product the same way you have received it—in the original packaging with all accessories and papers it came with. You may place a new order for this product and package and it will be fulfilled by a different seller. Thank you for your kind understanding. —Rachel

This is not going to work:
For me (or for a customer) this is not going to wash. The reseller is not telling the truth at this point, and I clearly see what is happening. They mislabeled and committed the same mistake when putting the product for sale at online vendor.

The price I got it at was a really great price, and the difference between what it should be vs what I they advertised it for was many hundreds of dollars. I knew this was a great price.

However, I know what you may be thinking, "You should have known this was a pricing error, returned it and went on with life." Not necessarily, I have bought similar software from Amazon at or in about the same price range. Why resellers sell at these low prices I don't know, but occasionally they do. The online vendor opened an investigation. After 10 days of trying to get the reseller to do the right thing—the online vendor found stock in their inventory and honored the price.

The seller should know better. They are directly advertising a product on a website, and somebody is inputting the price and product description into said website. The seller should be fluent enough to know what the product is and match the description on it, and know what the correct pricing should be!
If they make a mistake, they should cover it otherwise isn't that deceptive advertising? This particular seller has a lot of shipping and warehousing issues by looking at their ratings which hover around 85%, and many comments have been directed to incorrect shipping.

I only went looking after the fact, and if I knew about their really bad warehouse inventory system, I would have never bought from them. I have learned my lesson, I will not use this reseller again, and if I have to buy it from someone who is more expensive I will.

Just pay for the help it will save you TIME and MONEY:
So, it really seems like a no brainer to hire a person you trust to fix the problem you are not a professional at, but that is not what happens. I have so many examples of customers that try to fix IT issues on their own and they either make them worse or spend way more time than they should and costing them a lot more money and remember time is absolutely money.

Conclusion:
If your company is encountering an IT issue, and you need a little extra help, or you have a vendor and you just want to get a double check on things to make sure they are really doing what they say they are doing call Arnold Consulting. Don't waste your time—and lose money! We have been doing IT for 22 years, and we specialize in small to medium sized business—especially small tax firms.